Commtech Christmas Drinks
37 Dawson St. Dublin
14th December 2017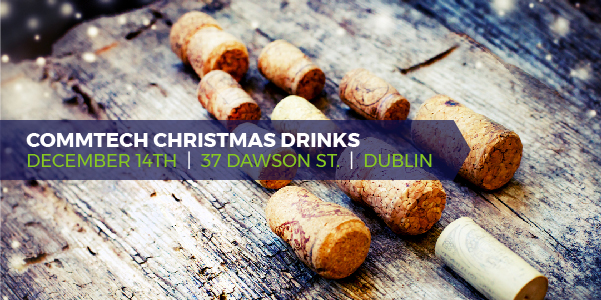 To thank you for being a valued customer, Commtech would like to invite you to our customer Christmas drinks.
Join us in 37 Dawson St, Dublin, on Thursday December 14th

We will be propping up the bar from 7.00 pm and would love to see you and your colleagues there!

Please note canapés will be served until 9pm.
View all events